So I have a pretty weird (and terribly unsafe) problem to report: my Anova consistently heats to a higher temperature than I've set. Multiple times I've caught it "running away" on me, just heating up and up past the set temp. Has anyone else seen that?
The last time it happened, I grabbed some photos. Check it: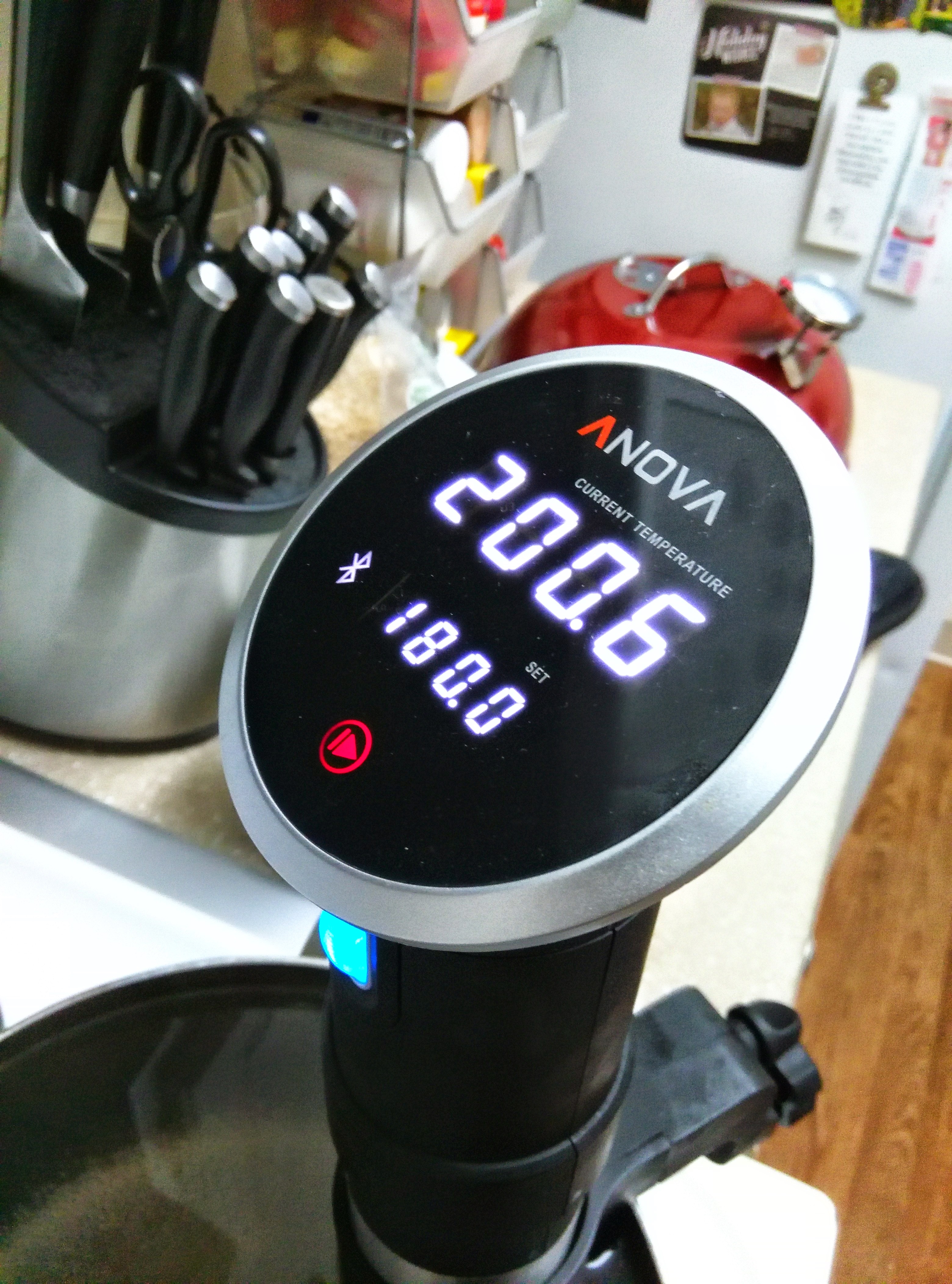 and an animated gif: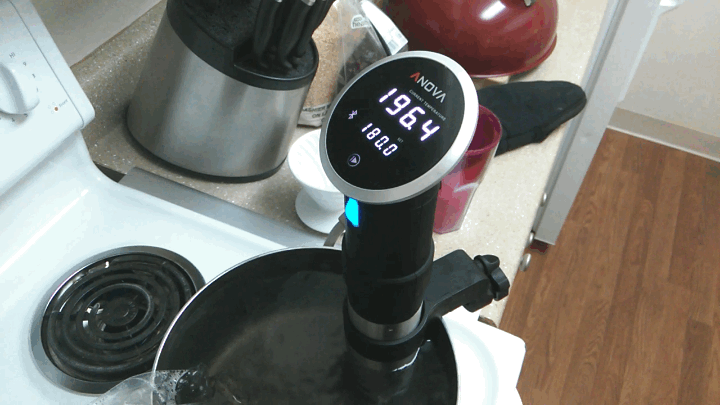 I'm one of the users reporting corrosion on the temp probe, which so far I've been told is normal. If I had to venture a guess, I'd think these are related. The temp probe has corrosion on it, so it reports a faulty temp, and the heating element keeps on heating.
Overall I'm glad I was home when it's happened, but it's kinda shot my confidence in the "set it and forget it" nature of this thing.